actual play recording – The Veggie Patch
This month's episode:
This is a recording of an actual play session of The Veggie Patch, a game where you play sentient, mobile vegetables living in a garden, trying to figure out their world while fending off the evil Brassica patch across the road.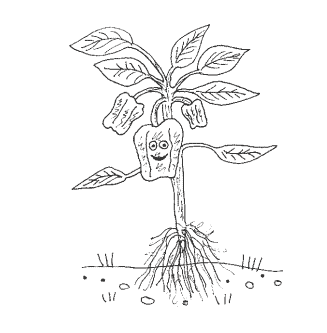 The game was played on Saturday, May 15th. I was the GM. The players were Jocelyn Robitaille, Jason Rivest, Talleyrand and Doc. There is a brief introduction. The play session is about 4 hours long. At the end, I blather some more in a conclusion which you may or may not find interesting. If you are really interested, there is a planning thread over on Midnight's Lair that you can read as well.
The Veggie Patch is a great little game and I recommend it to anyone looking to try something a little different.
The .mp3 recording is in the link below. You can click on it to listen in your browser or you can right-click it and save it to your hard-drive to listen at your leisure:

The Veggie Patch – Actual Play Session
(Note, this recording will not appear as part of the podcast feed.)